Thank you for considering a donation to our work at The Core at Corby Cube. You can donate any amount you choose but we would very much welcome a suggested donation of £5 towards our Make a Memory Appeal.

Our annual Make a Memory campaign enables us to gift tickets for our Christmas shows, to children and young people who live in, or are at risk of child poverty in our community.

We're always thrilled and genuinely appreciative of your support during the festive period for Unforgettable Gift, and we'd love nothing more than to make this year bigger and better than ever. So please help us spread some magic, and make this Christmas extra special for many disadvantaged children in the local area.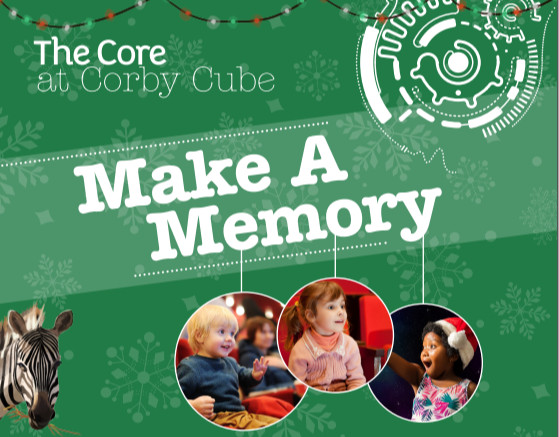 The Core is a registered charity (1139035)